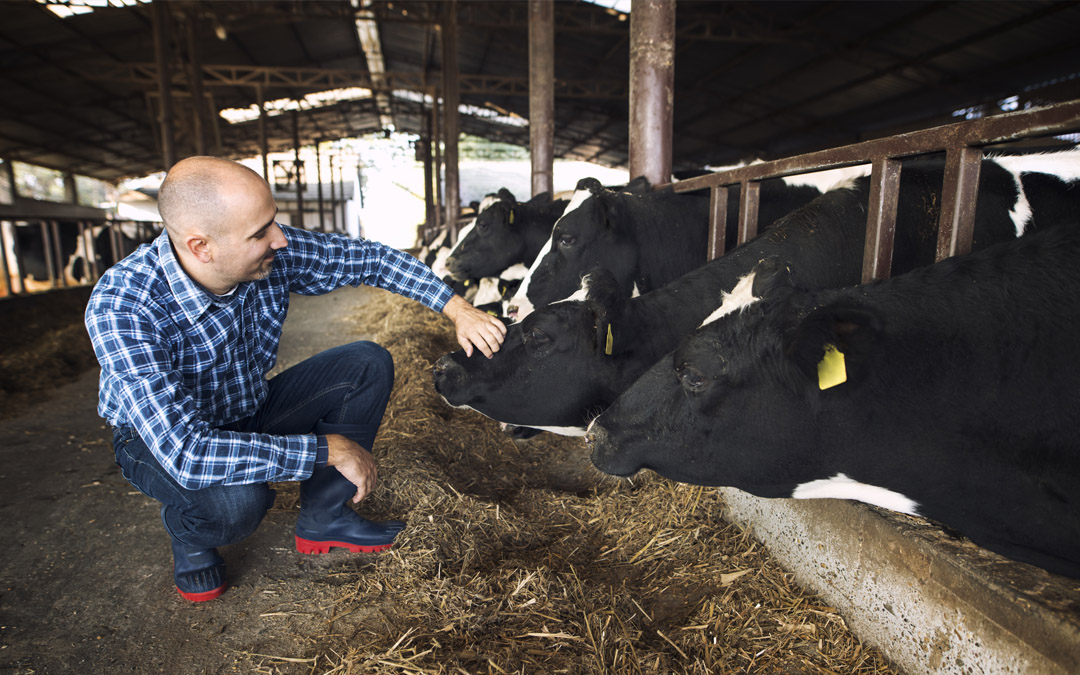 We are specialized in the manufacture of organic feed for cows, and we know the needs of the market and offer our customers an organic feed formulated by our specialist nutritionists in organic food and made from cereals and raw materials from organic farming.
The importance of feeding cows
As you know, cows are ruminant animals, they need to eat fodder, either fresh grass or preserved fodder (hay, corn silo, straw...) offered in a manger. With a good diet you will ensure that they enjoy good health and that the production of milk and/or meat is optimal.
There are aspects that you must take into account in the feeding of the cows. You must take into account the different proportion between forage (whether grazing or in a manger) and feed to provide them with the nutrients they need and at the same time favor a good functioning of the rumen (belly) and a varied and balanced ruminal microflora. You must be careful that there is not an excess of feed or unwanted fermentations will occur in the rumen and alter its microflora. That could affect the health of the cow. On the other hand, if there is excess forage, the rumen will function perfectly, but the cow will be unable to achieve profitable milk production either to milk her or to nurse her calf.
Our organic feed for cows provides all the nutrients required to meet their needs. Our team of nutritionists also prepares personalized rations for a given farm, taking into account the availability and type of forage and the feed provided for expected theoretical productions.
The team of experts in animal nutrition has formulated specific feeds for different types of cattle that are available on our website, in small formats and also in bulk:
● For growing calves: made with a high crude protein content that helps their growth.
● For dairy cows: our organic feed offers a balanced supply of fat and protein to obtain high milk production without neglecting its fat and protein content.
● For the maintenance of the cows: for dry cows and heifers, it provides them with a balanced diet that prevents future problems.
And as always, with our organic feed we guarantee that bovine production will be organic, since we comply with Regulation (EC) No. 834/2007 and Regulation (EC) No. 889/2008, which guarantee that the feed is suitable for production. 100% organic.