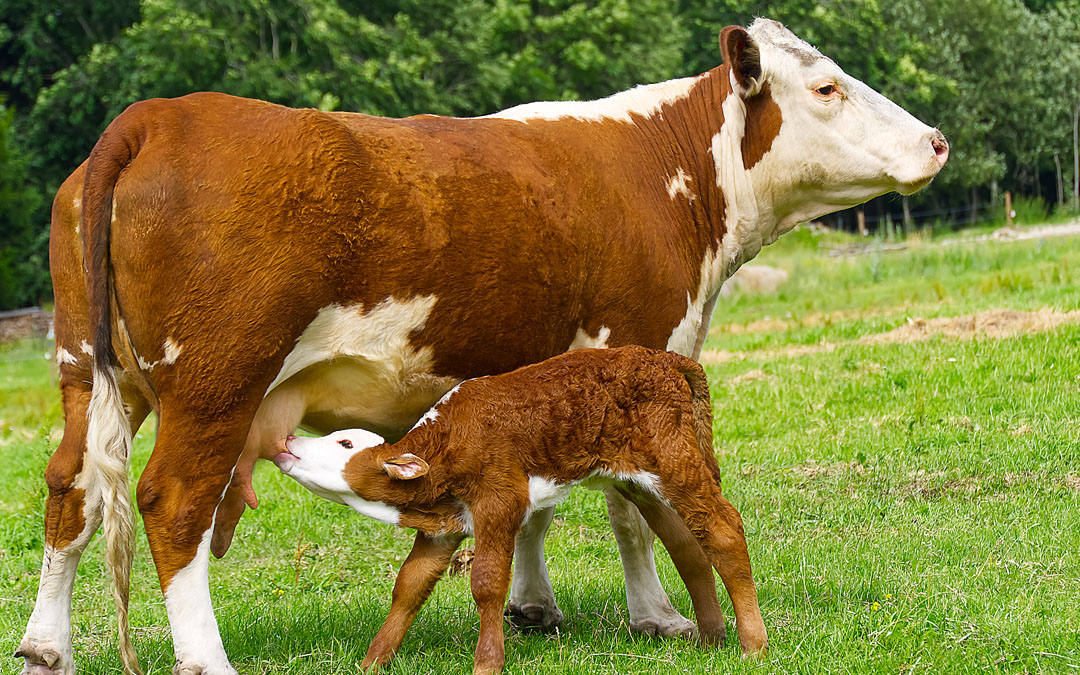 To dedicate yourself to organic calf rearing, you must meet the requirements established in Spanish and European regulations to obtain such designation. Although complying with regulations is essential and is very well, to go beyond that in order to obtain a production certification, the breeding of cattle, such as the one that can be fed with ecological feed calves, responds to a whole philosophy of production that is more respectful of the environment, with greater demands in animal welfare and producing a delicious meat of a Differentiated quality compared to conventional livestock.
As you know, we are producers of organic feed, a type of feed for livestock that is based on respect for the environment and animal welfare. We are also committed to local production, contributing to the fight against the depopulation of small rural areas. The production of organic feed contributes to the reduction of the carbon footprint of livestock, as our manufacturing is based on organic food. based mainly on raw material from kilometer 0.
There are 3 basic concepts that organic farming must meet:
- High demand for animal welfare
- Maximum respect for the environment
- Offer of differentiated products of high quality

In order to fulfill these three basic concepts, breeding methods similar to traditional ones are sought, prioritizing the natural cycles of the countryside and animals, respect for the environment and animal welfare, although there is slower growth of the animals and some higher production costs.

Speaking of the calf's diet, there are several important factors to take into account, since they are animals that are going to have an important change in their diet. At birth and during the first weeks of life they feed only on breast milk. If we look at the ecological system, calves are raised with their mothers and as they grow, naturally, they gradually incorporate grass into their diet without leaving their mother's milk. Upon reaching weaning, their diet will be based on in organic feed and forage (grass, hay and/or straw). At that time and with all these circumstances, it is required that the organic feed be prepared. perfectly formulated to avoid digestive problems for animals.

If we form a society that is aware of caring for the planet and animal welfare, we will achieve an improvement in people's health. They insist that a more Bio and Sustainable life is possible, taking care of all the details.