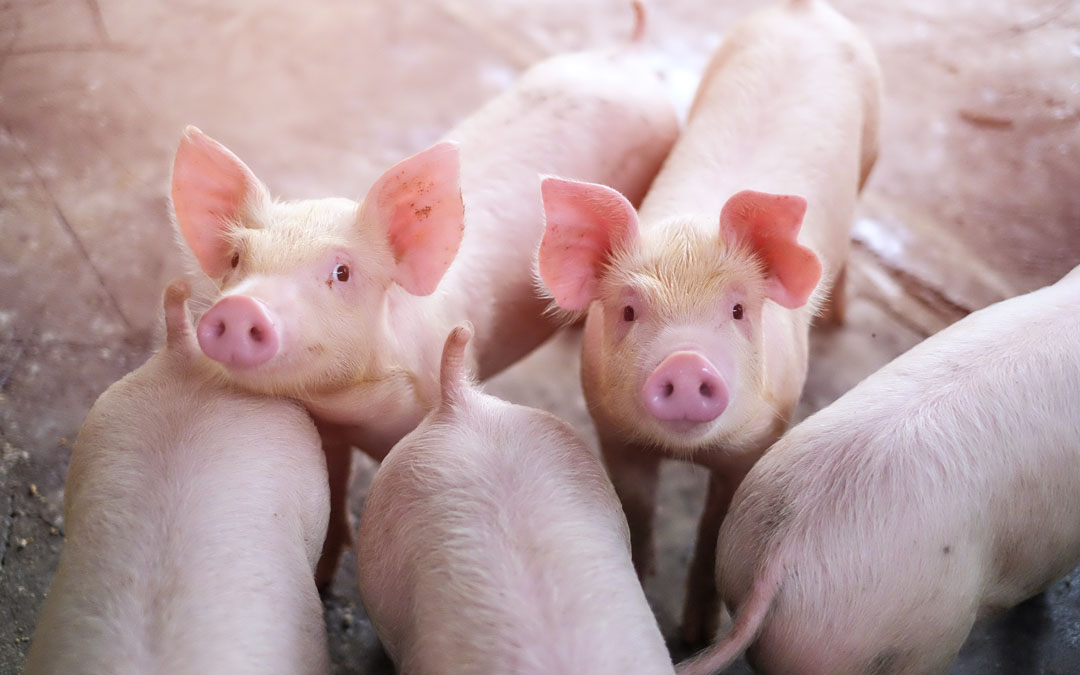 In fact, in pig production it is essential to be clear about the idea that the animal cannot be fed the same feed throughout its life. Next, we expose the key points in the design of feeding programs for the organic production of pigs with organic feed for pigs.

There are two principles on which organic feeding in the pig sector is based:
- Prioritize raw materials from the area where the farm is located.
- Take maximum care of the supply of nutrients to the animals.

Regarding the first basic principle, on the priority of nearby raw materials, the regulations establish that 20% of the feed consumed by the pigs must be produced on the same farm where the farm is located or, failing that, , produced by neighboring or sufficiently close farms, guaranteeing the non-use of chemical products and GMOs (genetically modified organisms) in crops. In addition, in the specific case of consuming compound feed, 20% of the annual tonnage consumed by the pigs must be fed. correspond to the amount of raw materials grown on the same farm, whether they are cereals (barley, wheat, maize), legumes (peas, soybeans, alfalfa) or other feed ingredients. In short, with regard to the feed mills, they are the ones responsible and also the ones in charge of guaranteeing and indicating that this 20% ratio is met.

Regarding pig nutrition, at Bifeedoo we are aware that three different requirements must be covered: energy, protein and minerals. Depending on the age, weight and genetics of each pig, these nutritional requirements will change. In other words, the different stages of the pig's life require a different type of feed.

7 different physiological states can be differentiated:
First age piglets: from birth to 7 or 10 days after weaning.
Second age piglets: Up to 25 kilos
Growing pig: Up to 60-70 kilos
Fat pig: Up to 110-115 kilos
Heavy pig: More than 110-115 kilos
Gestation: Gestation and mating
Lactation: From 2 or 3 days after farrowing until weaning of the piglets

On the other hand, when formulating feed and rations, we must always keep in mind parameters such as the energy value (expressed in kilocalories/kg) and the gross protein content, in addition to the contents of each of the main amino acids (expressed in % or g/kg). Also the crude fiber content (expressed in % or g/kg) and the calcium and phosphorus content (expressed in g/kg).
It is for these reasons that on our website you will find different types of feed to follow a balanced diet, with specific feed for infants, piglets, growth and pregnant women. Like all our organic feed, the organic feed line for pigs can be used in organic production in accordance with Regulation (EC) no. 834/2007 and Regulation (CE) nº 889/ 2008.