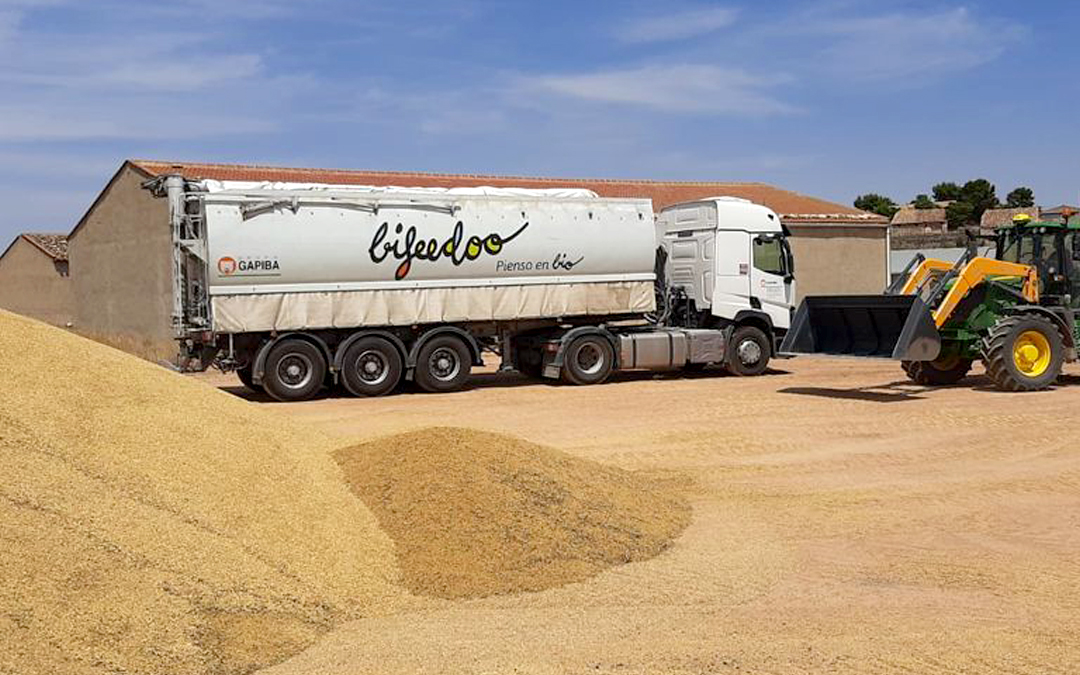 We are proud to be the only
organic feed factory
in the Aragonese territory, and we project our facilities as a bet for the future.
The consumption of organic products is no longer a fad, it has become a trend. The demand grows more and more for the ecological products, responsible and committed to the environment. The pandemic has dealt a severe blow to reality, and it has been one of the reasons that has accelerated the growth in the consumption of this type of products, affecting both producers and consumers.
If we want health, we have to think about organic products. They are foods are manufactured not only thinking about the health of animals, but one of their main objectives is to provide companies in the food sector, a product with which they can comply with market demands in terms of ecological legislation, to be able to sell with the legal labeling and to be able to comply with the strictest quality standards.
Thus we can see that the market is evolving towards a more responsible and socially and environmentally aware economy. We know that the crisis triggered by COVID-19 has caused this awareness to also shift towards a more responsible and conscious consumption, seeking proximity products, km 0 products, with which to alleviate the impact on the environment, reducing the footprint carbon at minimum impact. Relying on imported products implies much more than the risk of shortages for companies with its consequent weakening, we have been able to see that it also implies a loss of opportunities for the development of the territory and decreases the value of the national product.
In our organic feed factory we work prioritizing 0 km cereal, from neighboring fields, our privileged location near many of the productive fields guarantees this proximity of the product, at the same time that we contribute to the socio-economic development of the area and obtain a high quality raw material, direct from the field.