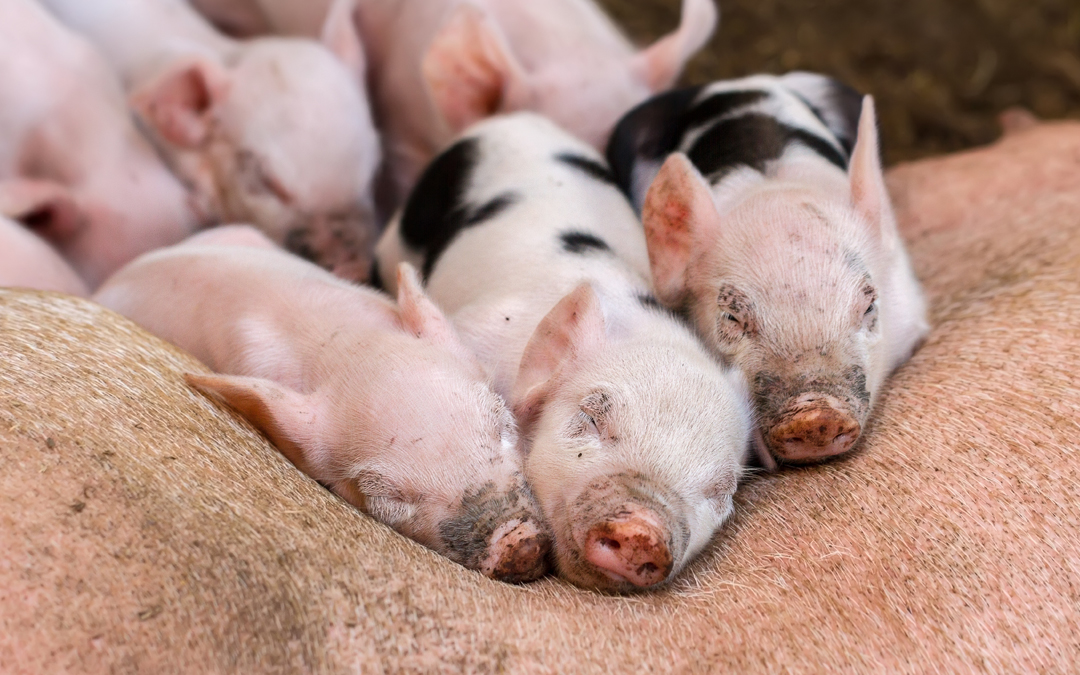 As you well know, the feed is very important for the development of the animals, and if we talk about the smallest ones, even more so, because it helps them grow in a better state of health. We, as a company that produces ecological pig feed, in addition to many other farm animals, recommend you that you administer this I think so that they grow healthy and strong.
The piglets are with the mother, feeding on her milk until they are approximately 7 weeks old (at least until 6 weeks), when they are weaned and start to feed on feed. That is why this is a critical moment, in this first stage it is important that the feed is low in protein and rich in fiber to facilitate digestion and prevent digestive problems such as enteritis or diarrhea.
It is very important that the piglet becomes familiar with the feed when it is still small, so we recommend that you administer this feed from 4 weeks, when it is still young. with Mother. As we have commented, weaning is carried out at 7 weeks and the same feed is maintained until 9 weeks, at which time the digestive system will have already matured. accustomed to eating exclusively fodder and the piglet will weigh about 20kg. it will be now when should Switch to a feed that is already richer in protein and energy, which is what the animal needs to reach the growth rate that corresponds to it.

One of the most delicate moments in the life of piglets is weaning. that the benefits of a healthy diet, made up of ingredients free from any chemical process, will make a difference. For this reason, we recommend that you administer feed of the best quality and as natural as possible, such as our organic feed, which is made in our plant and is protected by organic food. Formulated by great professionals specialized in pig feeding, also integrating the information received from experienced organic pig farmers.
Pigs raised in organic production must always be fed with 100% organic products. To that end, our feed is perfect. Our factory is located in an organic cereal production area, with which we ensure that it travels as little as possible, reducing the carbon footprint and following the ecological principle of consuming local products and Km 0, ensuring the environment and, in turn, ensuring that our client has an optimal feed price.