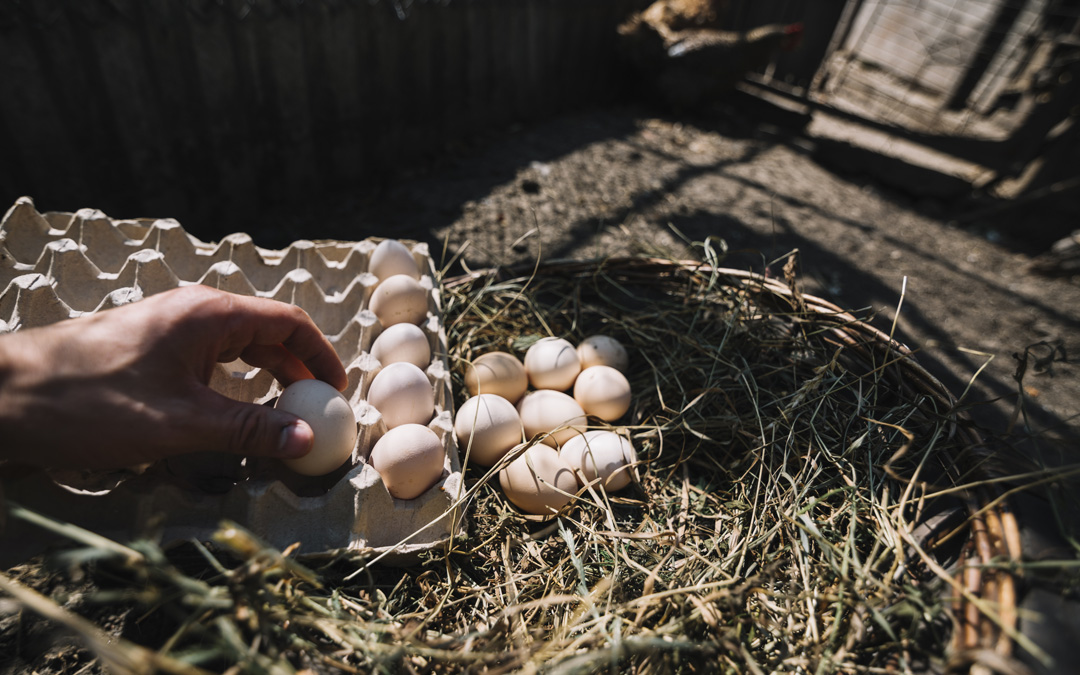 As you well know, laying hens are animals that are raised to produce eggs for human consumption. Therefore, it is very important that the hens have a diet that is as healthy and balanced as possible so that the eggs are of quality. A great option is the perfect organic feed for laying hens.
When they're out in the wild, chickens will eat whatever worms, insects, and seeds they can find. In addition, with the breeding of laying hens, it is important to offer them an extra supply of feed that helps to balance their diet with all the necessary nutrients. This is the main and most important reason for having a feed formulated specifically for them. Our team of agronomists prepares a formula specifically developed for them, balanced and meeting the specifications to be used in organic production in accordance with Regulation (EU) 2018/848.
You should also take into account, if you work in the laying hen business, the breeds. We can classify them into heavy, medium-heavy and light hens, and within each group you can find some of the following:

Heavy Chickens
The most popular breeds are the Rhode Island Red and the Pymouth Rock Barred. They are breeds of hens that lay eggs for daily consumption, but are also used for the production of broilers.
Light Chickens
This group of hens includes the best ones for egg production, since they are very fertile. here there are Isa Brown, Hy Line, Hisex White, Leghorn and Babcock.
There are some hens that will be able to lay more than one unit per day, but that largely depends on the diet and the age of the animal. As is normal, if the state of health is good, the eggs, apart from being of better quality, will increase in quantity and size. A correct natural diet 100% based on organic seeds and a free space in which the animals can move freely and peck, is essential for organic and quality production.